Investment Survey, first quarter 2019. Corrected 2019-06-17
The business sector invested SEK 72.1 billion in the first quarter of 2019
Statistical news from Statistics Sweden 2019-05-24 9.30
The real estate sector accounted for 48 percent of total investments in the industries included in the survey. This was followed by 18 percent invested by the industrial sector.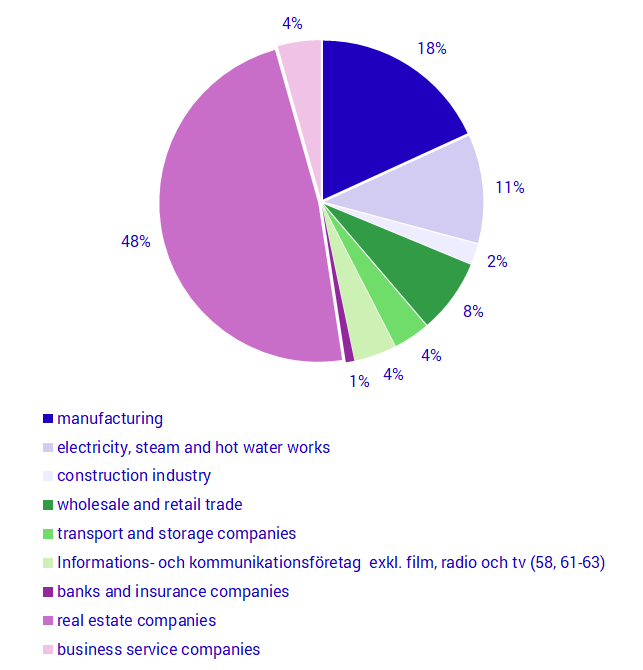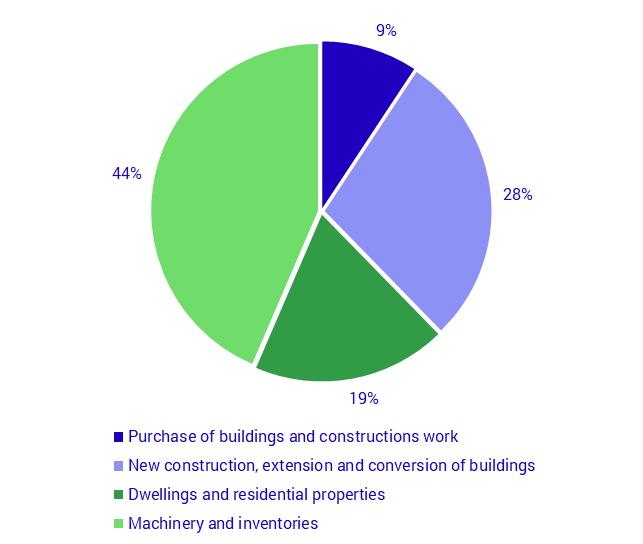 Definitions and explanations
All data in this item of statistical news is reported in current prices.
The population frame is collected from Statistics Sweden's Business Register database. All enterprises with at least 200 employees are included, while enterprises with between 20 and 199 employees are sampled. Enterprises in the industrial sector with between 10 and 19 employees are estimated based on investment information from enterprises with between 20 and 49 employees. In some activities, enterprises with between 5 and 199 employees are sampled.
The survey comprises the industries under industry codes B–G, SNI 49 (excl. 49.32), 51–53, 58, 61–63, 64.1, 65, 68 (excl. 68.204), 71–75 and 77–82 according to Swedish Standard Industrial Classification SNI2007 (which corresponds to NACE Rev.2).
Next publishing will be
The next statistical news in this series will concern the second quarter and will be published on 2019-08-23 at 09:30.
Statistical Database
More information is available in the Statistical Database
Feel free to use the facts from this statistical news but remember to state Source: Statistics Sweden.