ICT usage in enterprises, 2018:
Use of cloud services is increasing among enterprises
Statistical news from Statistics Sweden 2018-11-29 9.30
The share of Swedish enterprises that purchased cloud services increased between 2016 and 2018. The most common cloud services that enterprises purchased were file storage and e-mail services. These shares increased from 33 percent to 42 percent, and from 32 percent to 41 percent, respectively between 2016 and 2018.
In 2018, 57 percent of all enterprises with 10 employees or more purchased some type of cloud service. File storage was the most common type of cloud service purchased by enterprises, followed by e-mail services. Computer power to run proprietary software was the least purchased service by enterprises. The share of enterprises that purchased this service increased between 2016 and 2018 from 12 percent to 15 percent.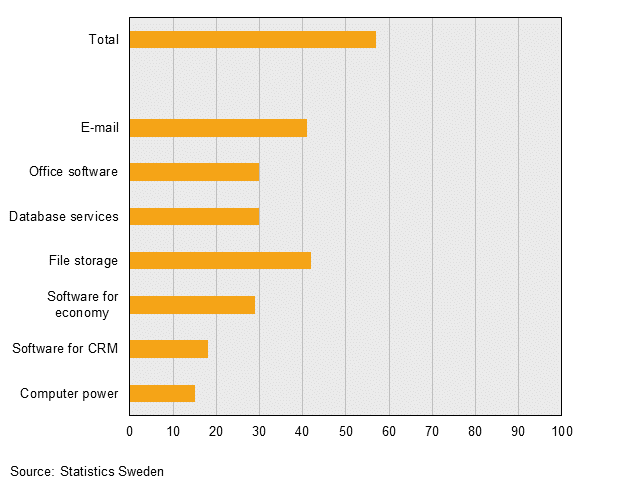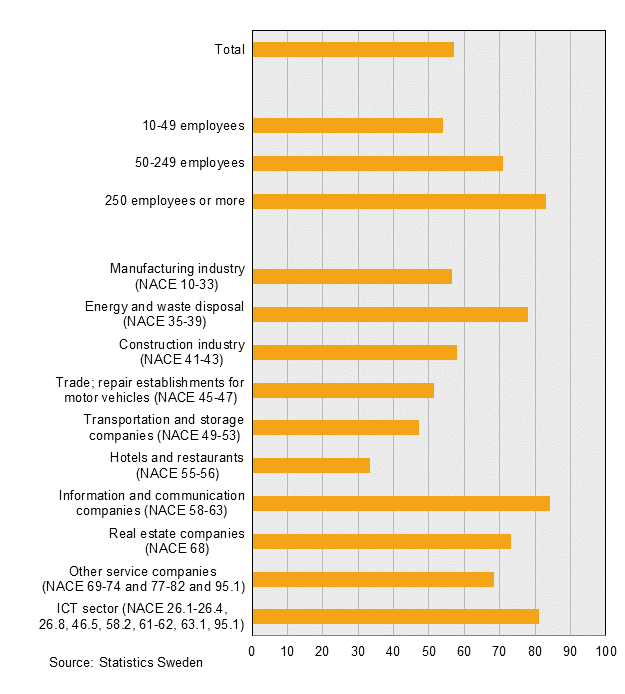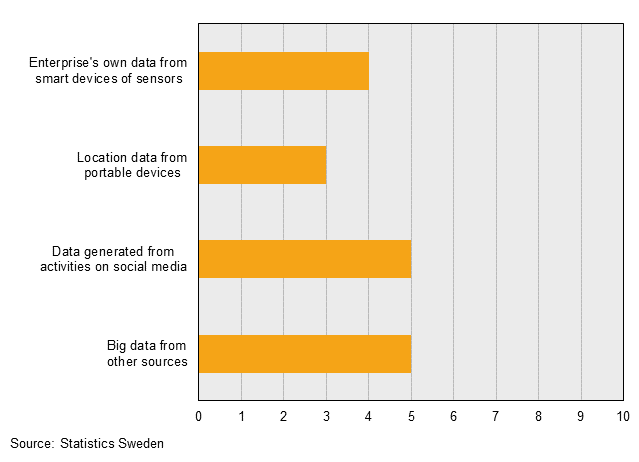 Definitions and explanations
These statistics are based on the survey ICT usage in enterprises and form part of Sweden's official statistics. The survey contains 120 questions on access to and use of information and communication technologies (ICT) in Swedish enterprises. All statistics presented here, and much more, can be downloaded from the Statistics database on Statistics Sweden's website.
Regional estimates are reported by national area as defined by NUTS 2.
For international comparisons, please refer to:
Eurostat - Digital economy and society statistics - enterprises
Eurostat will publish their statistics on 13 December 2018.
Next publishing will be
Feel free to use the facts from this statistical news but remember to state Source: Statistics Sweden.