Research and Development in the business sector 2019
Ten companies accounted for half of business enterprise R&D in 2019
Statistical news from Statistics Sweden 2020-10-15 9.30
A handful of large enterprises perform the majority of R&D in Sweden's business sector. At the same time, total R&D expenditure continues to increase.
Approximately 3 063 business enterprises performed R&D in Sweden in 2019, of which 1 865 were in the service sector and 1 198 were in the industry sector. Ten of these enterprises accounted for 50 percent, while fifty enterprises accounted for 71 percent, of total R&D expenditure. The R&D concentration is somewhat larger in the industry sector, in which the fifty largest R&D performers accounted for 83 percent of total expenditure. The corresponding percentage in the service sector was 73 percent.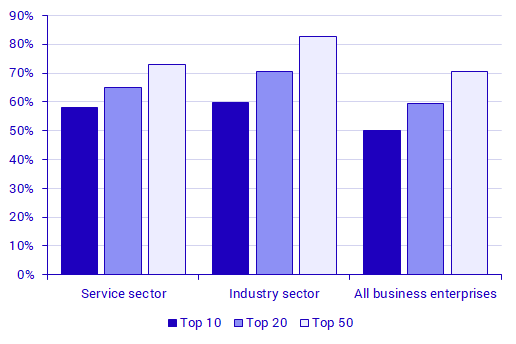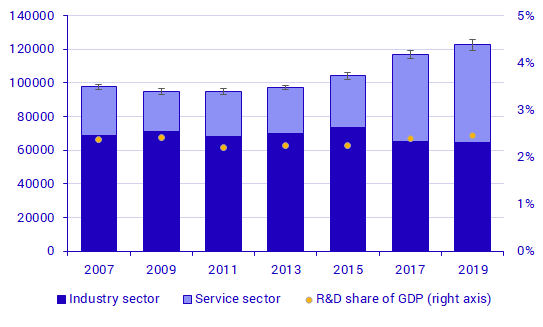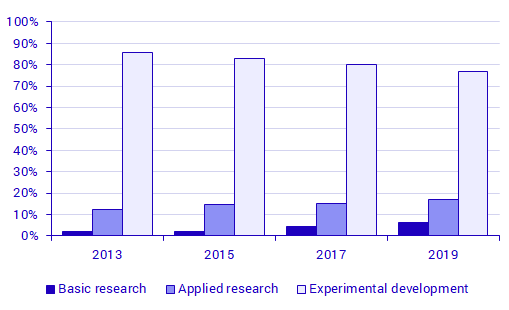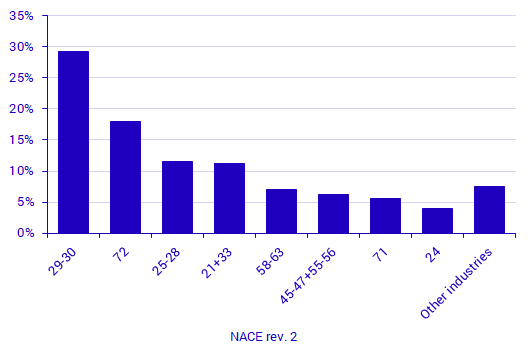 Definitions and explanations
All R&D statistics are based on the concepts and definitions in the OECD Frascati manual 2015.
Presentation by industry
The somewhat unusual combination of industries (NACE 21 + 33) in this presentation is used to ensure the protection of individual company data.
Further information
For further information, or if you have questions on the results, please contact us.
Publication
In this year's survey, questions were added concerning artificial intelligence, in view of a government task to Statistics Sweden from the Ministry of Infrastructure, Ref. no I2019/01964/D. These statistics will be included in a separate report to be published on 25 November 2020 on the product web page on research and development in Sweden, at scb.se/UF0301.
Statistical Database
More information is available in the Statistical Database
Feel free to use the facts from this statistical news but remember to state Source: Statistics Sweden.