Growth of GDP, material consumption and resource productivity in Sweden, 1998-2019. Corrected 2022-01-11
Index (1998 = 100)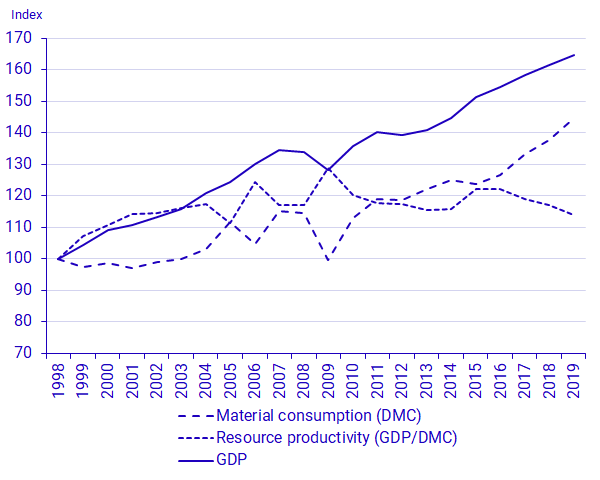 Comments
The resource productivity indicator is used under the European strategy on sustainable consumption and production. Resource productivity provides insights into the sustainable development strategy objective to decouple economic growth from natural resource use. For more information on the sustainable use of natural resources, see:
Indexed resource productivity is based on volume index for GDP.
Trends illustrating a decoupling between GDP and DMC may be a result of efficiencies, but another explanation can be substitution between domestic production into imports of semi-manufactured and finished products where the amount of raw materials needed to produce these products is not included.
More about the results
Source file
Download as Excel
Source
SCB
Last updated
2021-12-15

Read about Official Statistics of Sweden