Peat 2016 - Production, use and environmental impact:
The harvest of horticultural peat increased rapidly in 2016
Statistical news from Statistics Sweden 2017-06-19 9.30
The peat harvest increased in 2016. The most significant increase was in horticultural peat, which increased by 32 percent. There was also a rise in fuel peat from previously low levels. The reason for the increase was the weather in the summer of 2016, which was more favourable for peat production than in the summer of 2015. Hot and dry summers are beneficial for the peat harvest.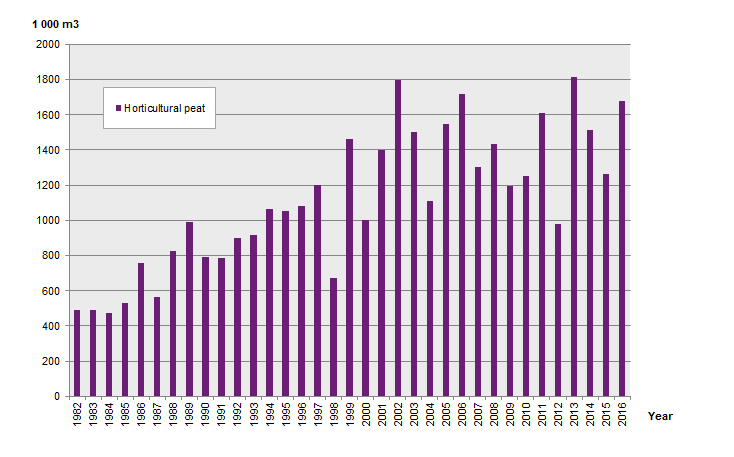 The use of peat in the energy sector increased
In 2016, there was a break in the trend for peat within the energy sector. For the first time since 2008, there was an increase in peat for fuel use. The increase amounted to 7 000 tonnes of oil equivalent (toe), or 6 percent, from 115 000 toe to 122 000 toe. The fuel peat's share of the total energy supply in Sweden was 0.2 percent in 2016.
The imports of peat declined
The imports of peat declined by 33 percent in 2016. The imports were mostly fuel peat. Exports increased by 24 percent, mostly consisting of horticultural peat.
Statistical Database
More information is available in the Statistical Database
Feel free to use the facts from this statistical news but remember to state Source: Statistics Sweden.