Small localities 2020:
More men than women in small localities
Statistical news from Statistics Sweden 2022-03-31 8.00
According to 2020 data, 273,000 people live in a small locality; that is, in a settlement area with 50–199 inhabitants. This corresponds to 3 percent of the Swedish population. The population of small localities is broken down into 52 percent men and 48 percent women.
Out of Sweden's 21 counties, Gotland has the highest proportion of people living in small localities. There, 9 percent of the county's population live in a small locality. This is followed by Jämtland County with 7 percent. The lowest proportion, 1 percent, is found in Stockholm County.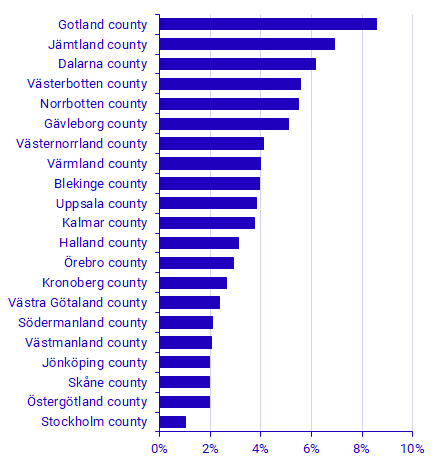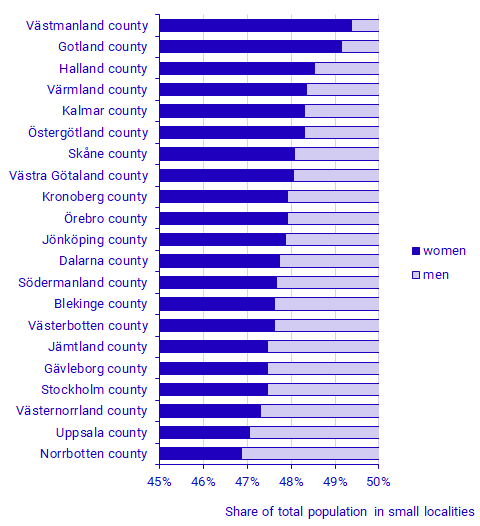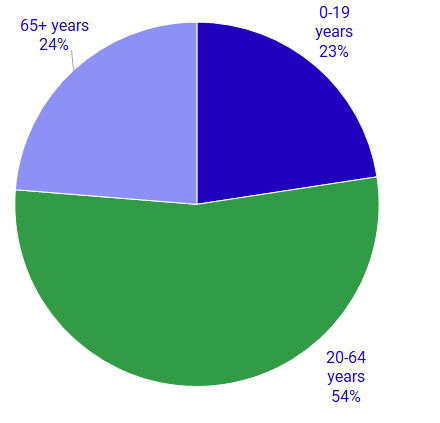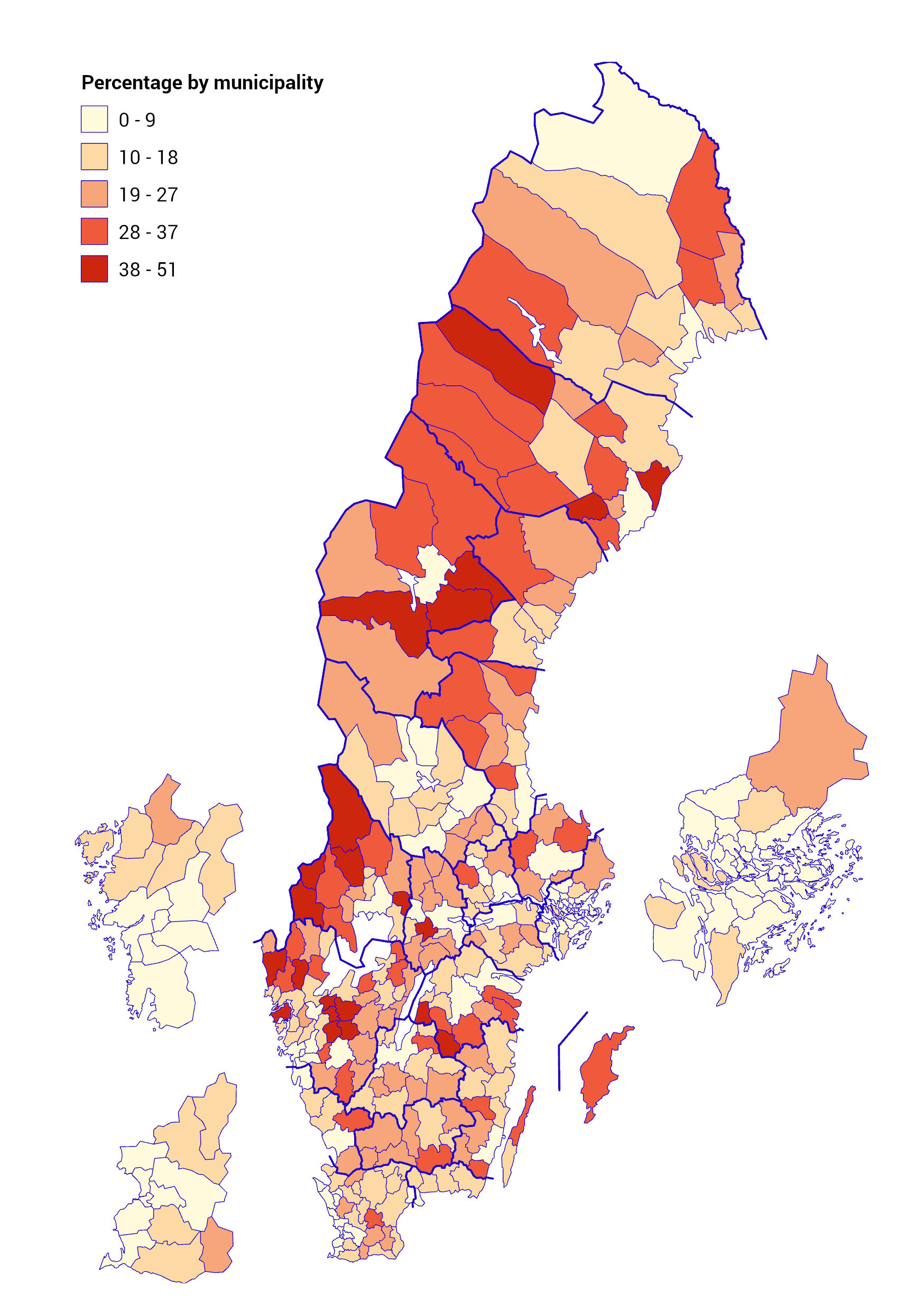 Definitions and explanations
A statistical small locality is an area with a continuous settlement and 50–199 registered inhabitants. Information on population is retrieved from Statistics Sweden's registers, which are combined with address data.
In the statistics, the term "statistical small locality" is used to indicate that the statistics are based on a classification of small localities, for which register data and statistics form the basis. Statistics Sweden's small localities can therefore differ from how other parts of society define and delimit small localities in Sweden.
Publication
Feel free to use the facts from this statistical news but remember to state Source: Statistics Sweden.