At risk of poverty rate 1975–2019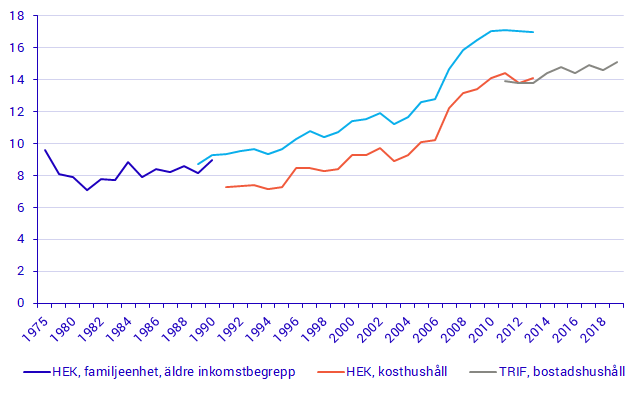 Comments
* The statistics are based on the surveys Household Finances (HEK) and Incomes and taxes (IoS). Statistics based on HEK are available for the years 1975–2013 and statistics based on IoS from the year 2011. Due to that a break occurs in the time series when the statistics change source figures are presented in parallel for the years 2011–2013. Further information on the transition from HEK to IoS can be found in the report:
From sample survey to totally register-based household income statistics
* The at risk of poverty rate is the share of people with an equivalised disposable income below the at risk of poverty threshold, which is set at 60 percent of the national median equivalised disposable income.
More about the results
Source
SCB
Last updated
2020-01-29