ICT usage in households and by individuals 2017:
More men than women are programming
Statistical news from Statistics Sweden 2017-12-01 9.30
This year's survey on ICT usage in households and by individuals shows that the proportion of women who have programmed is still significantly lower compared to men. Nearly three times as many young men as young women have written code in a programming language.
Digital skills
As society becomes more and more digitalized, skills in this area become more important. The results from this year's survey show that approximately 70 percent of the population aged 16-85 had installed software or apps and that approximately equal shares had used word processing software. About 45 percent had edited images, video and audio files, and about as many had created digital presentations with images, charts and tables. There are no, or very small differences between men and women for these areas of digital skills.
For digital skills such as programming, using advanced features in spreadsheets, or changing settings in software, significant gender differences exist. For example, 16 percent of men had written code in any programming language, while only 5 percent of women had done this.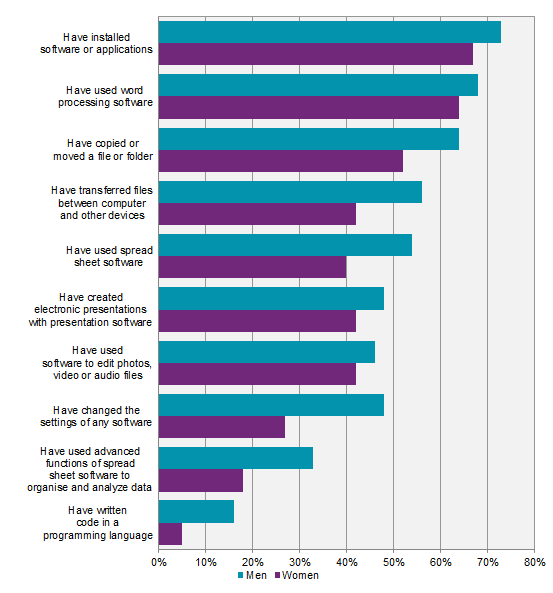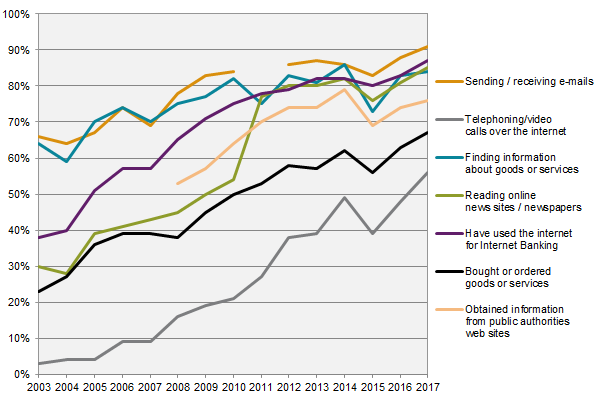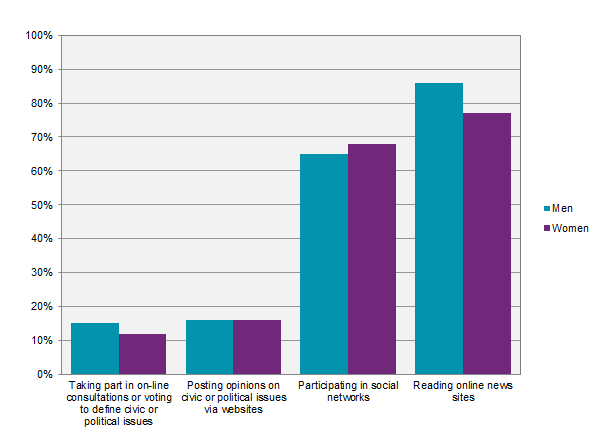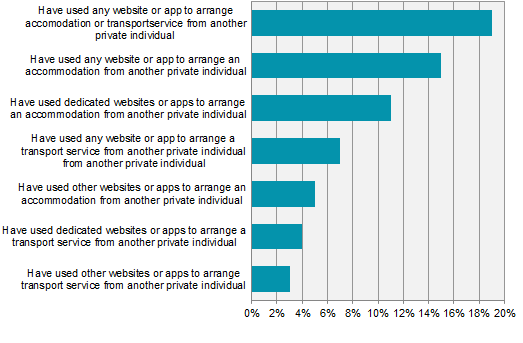 Next publishing will be
Statistical Database
More information is available in the Statistical Database
Feel free to use the facts from this statistical news but remember to state Source: Statistics Sweden.